Because this page is permanently under

, therefore don't expect anything special...
I will start with some basics about myself:
Name (You already guessed): Rafal Wijata
Nick: RavenPL
Interests: programming, Linux, OS administration, photography, movies
Marriage status: 1 wife, 2 kids
Origin: Sołek close to Opoczno
Currently living in Warsaw/Poland, Ursynów to be exact.
I was studying computer science on Warsaw University. Yes, I have graduated M.Sc. :)
My job? please read my CV(PL) and LinkedIn.

Mail me whenever you want...
OK, let us see some photos of mine
Young me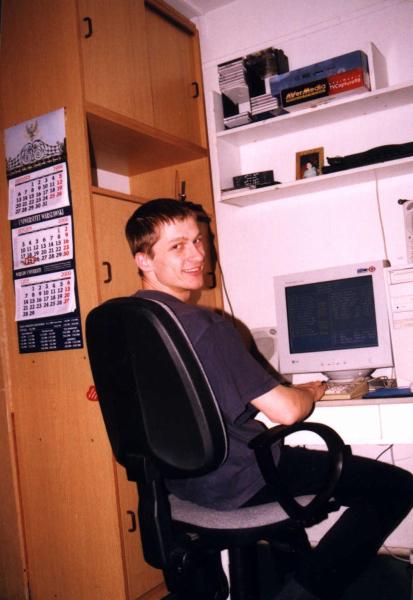 A photo from my master's diploma!